Sunday morning.
The Queen of Arts Studio and the Rock Fairy have had a busy business week so I was working on getting some trays of rocks painted so I could have some rock inventory on hand.
Painting the Rock My World rocks in their nice bright colors is actually my least favorite part about the whole Rock Fairy process.
It is kind of monotonous.
The repetitive movement puts a lot of strain on my beat up right shoulder.
I have even considered not painting the rocks anymore and leaving them in their natural state.
But people have expressed to me how much they love the colors.
So I do them in big batches, a different color on each tray.
Usually while I sponge the paint on the rocks, I listen to music to help the time pass faster.
But today, I decided to just enjoy the quiet of the Sunday morning vibe.
Instead of losing myself in the tunes,
I let the quiet fill me up.
I started to make a list of all the things I am grateful for, just like on of the meditations we do at my class on Monday nights.
The list was very, very long today.
The holidays were sweet…
My home and marriage feel oh so cozy…
I have such great friends that I love dearly.
My family loves one another really well, in spite of how very different we are.
I got a "new to me" car this week that makes me feel so special and cared for when I drive it.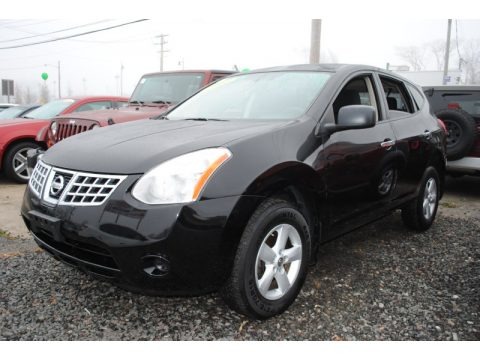 (2010 Nissan Rogue in Wicked Black
)
My writer-lady friend, Patti Digh launched her new fabulous 37 Days.com website this week with an awesome Live Stream cupcake party.
My rocks are a special part of it, with our new "Your Daily Rock" feature there…
I feel like I am doing a lot of things that I am meant to be doing on this planet, and it feels oh so good.
It is giving me strength and courage to face some of the things I want to do less of and/or improve on.
The word of the year I chose, LIVE, seems to be just the right one at this time.
Living this one precious life as fully as I can each day.
With gratitude.
Always.
Have a cozy Sunday evening, Beautiful Ones.
Cheers !
******************
The sweet, little 2012 Word of the Year Rock in a Box is still available in the Queen of Arts Studio Etsy shop.