So little did I know when I created this beautiful new cover for my journal on Friday evening
that transformation was going to be the name of the game for this weekend,
here at the Yellow House on Orange Street.
It kind of started when I suggested to David a few weeks back,
that wouldn't it be nice if we added some more shade to our back deck ?
It is very hot and full sun around supper time and I thought that adding this :
from Home Depot, would make it a little more shady plus, it would be waterproof enough to even use the space in a light rain.
So David, who knows the philosophy "When Momma's happy, everybody's happy!" very well, sweet man that he is, agreed
and this huge, 100 pound box arrived from UPS. Thanks for the free shipping, Home Depot.
So after about four hours (with water and ac breaks in between) on Saturday,
we managed to put this lovely outdoor room together.
There was actually very little swearing and no really snippiness involved in the process which was a nice surprise ! We make a awesome team, my hubby and I !
So we have a dining table and chairs in wrought iron (all in need of a paint job!)
but this new outdoor space was somehow crying out for a more lounge-y furniture too.
During a break, a visit to craigslist nh lead me to this :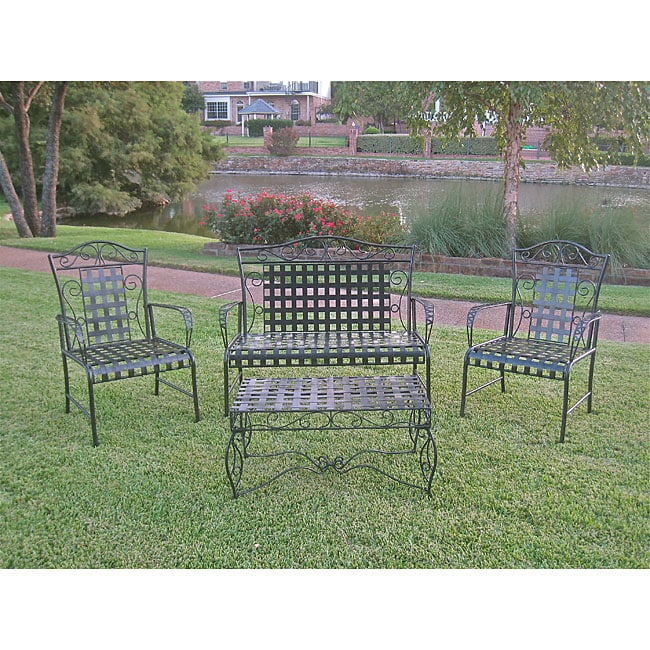 Well, a used version of it for sale in Newmarket, NH, about 40 minutes from home.
Everything lined up to get the bro-in-law's a truck and drive out there on Sunday,
and as of last night,
my once sparse back deck
now looks like this :
Now, I see lots of potential here but also a lot of work !
Plus quite a few more bucks !!
I also know that my sister Kristina, her hubby John, and the kiddos are arriving next week to stay with us,
and my perfectionist side is bound to be visiting ahead of them, wanting everything to
be "just so" inside the house and out, before they get here!!!
Eeeks !!!
Er, let's take a deep breath and stop to smell the flowers, shall we ?
Ahhhhhh…
I will be doing my best to repeat this as many times as possible as I make my way through the week, I think !
Off to scour the left over summer bits at stores around town for deal on an outdoor rug and cushions!
Wish me luck, deep breaths and stay tuned for the
Happy Monday, Beautiful Ones !!!